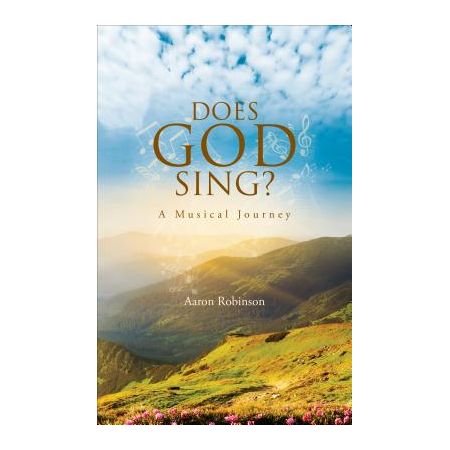 What do Fred Rogers, Billy Joel, and John Philip Sousa all have in common? Is it their fame? Their talent? Their universal appeal? …or is it the undeniable fact that they themselves answer the question: Does God Sing?
Composer and conductor Aaron Robinson was a late bloomer in music. But by his mid-teens, he was giving professional solo concerts. Proficient in piano, composition, and organ, Robinson thirsted for new music to expand his knowledge. After several years of conducting and performing, he discovered not only God's voice in all types of music, but the experiences that produced them. From the simplest of melodies sung by a single human voice to the glorious sounds of a full choir accompanied by a magnificent pipe organ, he realized how God uses music to communicate with us. All we need to do is listen.
In Does God Sing? author Aaron Robinson explores the power of music and the ability music has to change and heal our lives. Through a mixture of memoir and commentary, Robinson explains how God revealed Himself through music in his life and in the lives of those around him. Discover God's love, purpose, and guidance in your life through your ability to hear Him in music.
"I'm just saying, don't miss this book! Give it to every musician you know, but don't stop there." – Gloria Gaither, Homecoming Magazine
"For those who love all music, believe in the inherent goodness of people, and trust that somewhere there is some power greater than themselves, this is a purchase that will not leave regrets. Better buy two, because, once read, this may be a hard book to give away." – Eleanor Cade Busby, Lincoln County News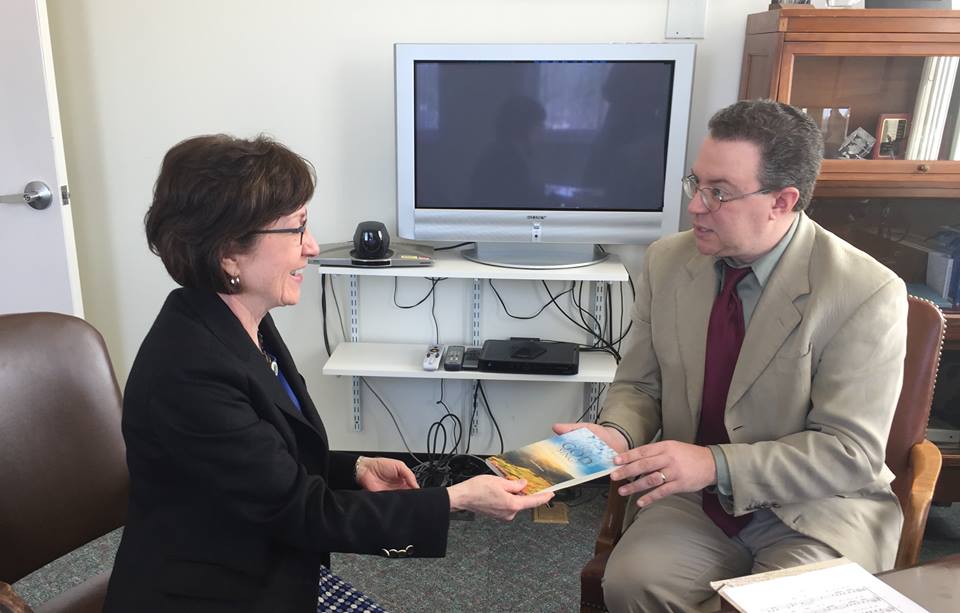 Robinson discussing his book "Does God Sing" with Maine Senator Susan Collins before the May 2017 premiere of his choral work: "This Will Be Our Reply to Violence".